Posted September 30, 2010 at 03:54 am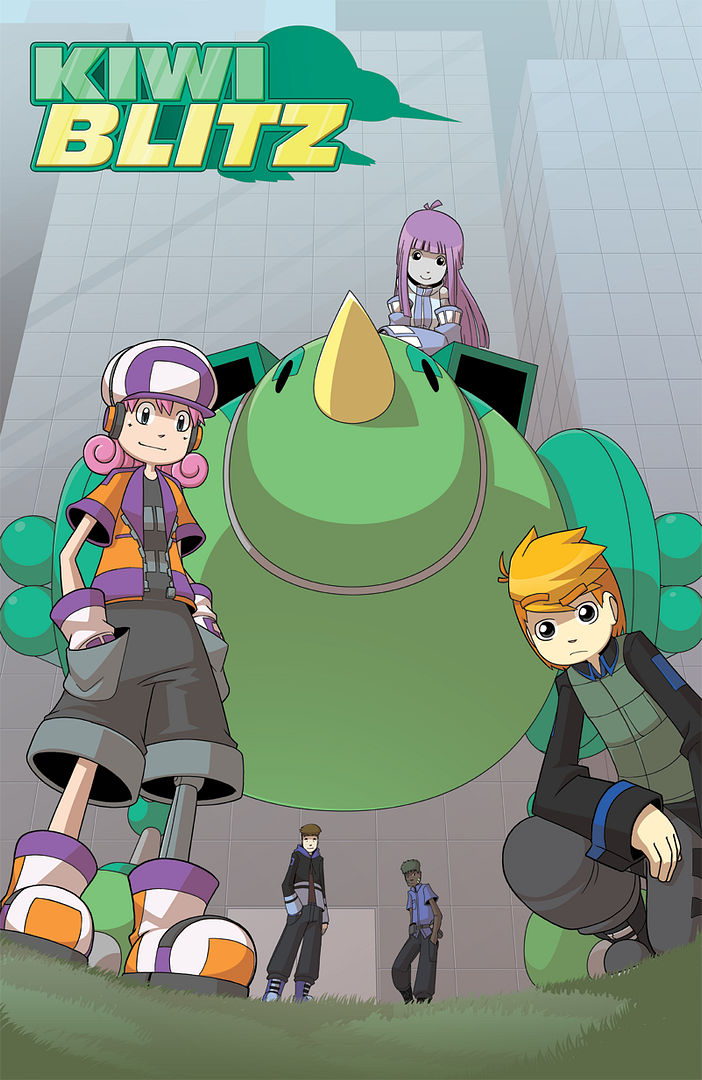 Iiii'm back, but not with a huge update this time.
So here's the finished poster! You might notice that the logo looks different from the one on the banner, which is because it's a new one I made. The old one just doesn't seem quite tight enough, y'know? Plus Brad gave some good advice on Webcomics.com in regards to that negative space between the LI and the W. I stuck it on in RGB so you can see it in full eye-searing glory. I'll be fixing the banner tomorrow.

I'd really like to make some 11x17 borderless versions of this poster, otherwise I'll be doing 11x17 bordered prints. Either way, I'd like to make them available online. I'll just have to figure out the proper pricing and shipping method to get them to you guys. But either way, this is KB's first piece of merchandise! Pretty exciting.

I've also been thinking about moving the comic to once a week for a while. I'll be deciding over the next week or so. Not sure what day is best, but I'd really like more time to get each page right. It might end up being the kind of thing where it's once a week during school and twice/three times a week during breaks. Ideally, I'll be once a week for a while and work on building up a buffer so I can return to twice a week with superior pages later.
Also, good to see posts by some of you who will be at exp con! I'm really excited to meet you guys IRL. I've met a few readers when at places with Scott, but it feels slightly cooler if you're there just to see me (and of course all the other stuff at Exp Con xD ). I'll be at a guest table, so be sure not to look for me at artist alley. Apparently I'm near the entrance kind of, so hopefully you'll see me right away!
Oh, and if you didn't know, I got to design the mascots for Exp Con this year. I'll post those up Tuesday along with some of the prints I'll be making over the weekend :)
Hearts hearts love you guys. Crash time!